We are so excited to launch our fundraising option to childcare centers, primary schools, sporting clubs, and all other groups where there are families that will love our products.
It's so easy to set up a fundraiser, infact I have 2 adult children myself and have organised countless fundraisers over the years so it was always my goal to ensure we at Moosh Kids make this as simple as humanly possible for group organisers and I think we have succeeded.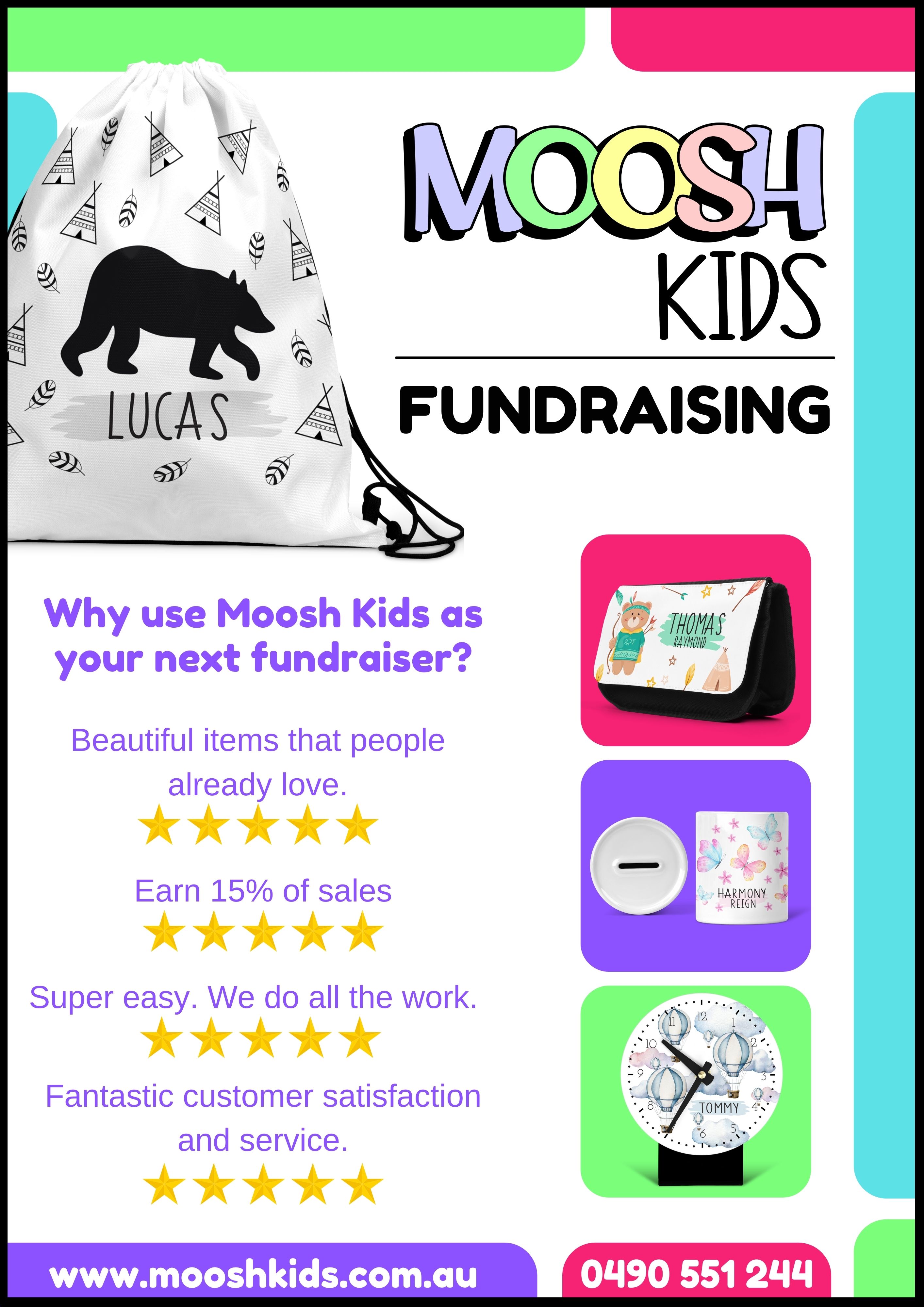 👍 We supply everything....and I mean everything!
Including:
Customised introduction flyer to send to your members.
Customised social media posts for your group and members to post on Facebook/Instagram.
A secondary customised flyer and posts to send to your members 2 weeks before your fundraising event ends.
A full sales report at the end of your fundraiser - so you know who to thank.
Your very own fundraising coordinator to answer any questions and to help out along the way.
Register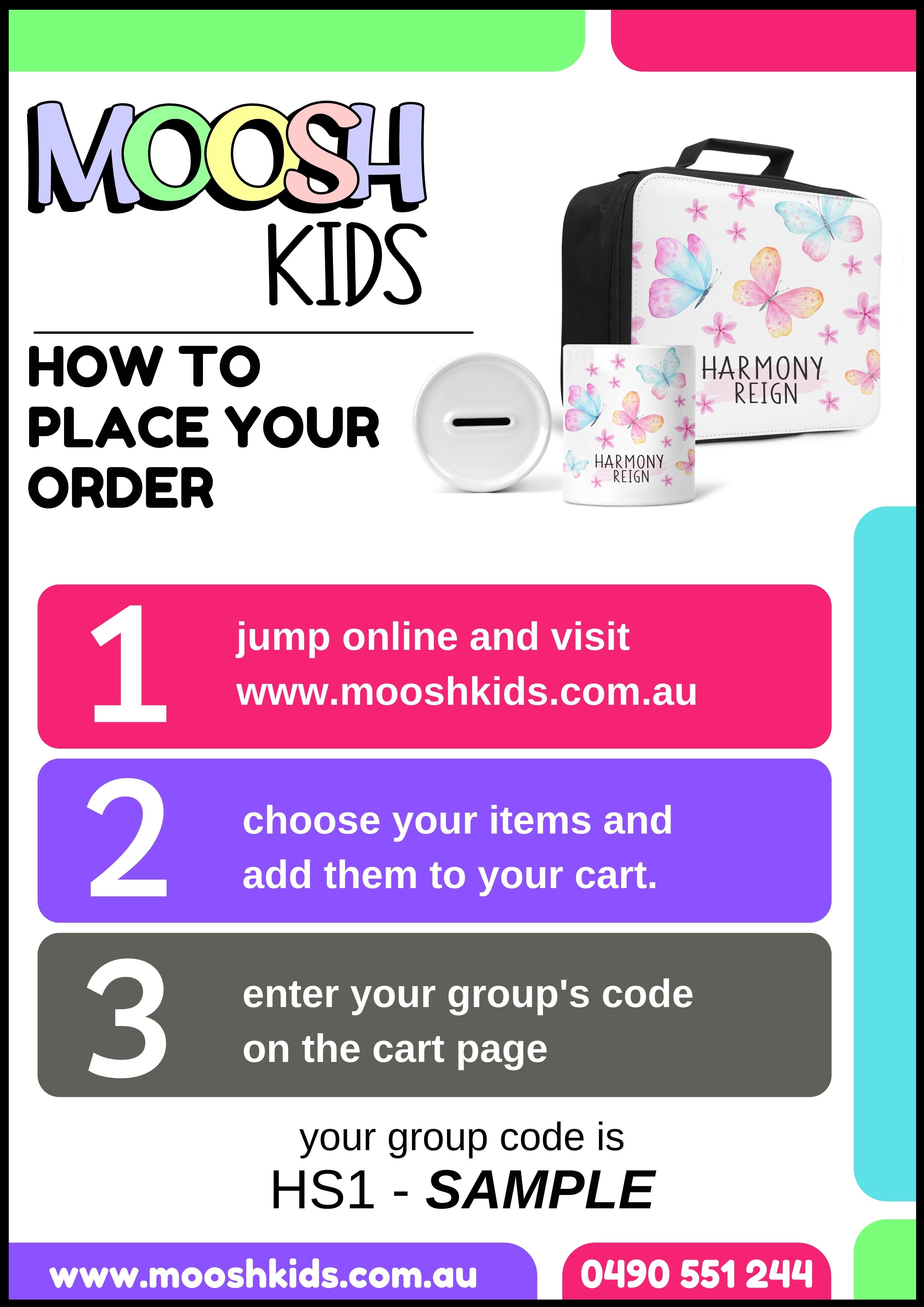 🤩 This is how easy it is for your members to place an order
3 steps - yep just 3.
It's just like buying something online
.....oh hang, that's exactly what it is!
Your members simply pop their code which code is displayed on everything you send them plus it is made available to find on our website).
Get on the list
Signup to our mailing list for news and updates. Free stock notifications and more.